Swamped by constant calls for help, Douglas County 911 staff finds way to help even more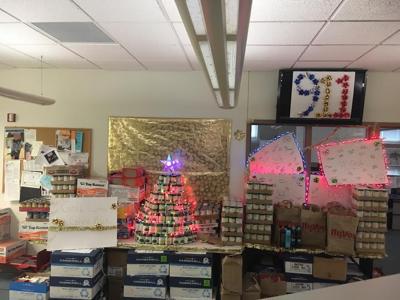 You might think that after answering phone calls for help all day every day, 911 workers would be even more susceptible to compassion fatigue than the rest of us.
But Douglas County's 911 Communications staff is like the University of Nebraska volleyball team when it comes to the county's annual holiday food drive competition among county departments and offices.
Dispatchers, operators and other 911 workers donated more than 4,000 cans, boxes and bags and won the friendly food fight this year for the second year in a row. They have finished in the top three among county departments for six years running, said Nicolle Determan, a dispatcher.
"We like to help people; that's what we do," Determan said after the Douglas County Board called 911 representatives up for handshakes and a certificate last week. "If we're called to help, we do that."