Women United Helping Expand Powerful Mental Health First Aid Training
On an early Wednesday morning in October, seated in a small conference room, about 30 women gathered to learn about a critical training currently underway across the Omaha metro. They are Women United and they are leaders in giving in partnership with United Way of the Midlands.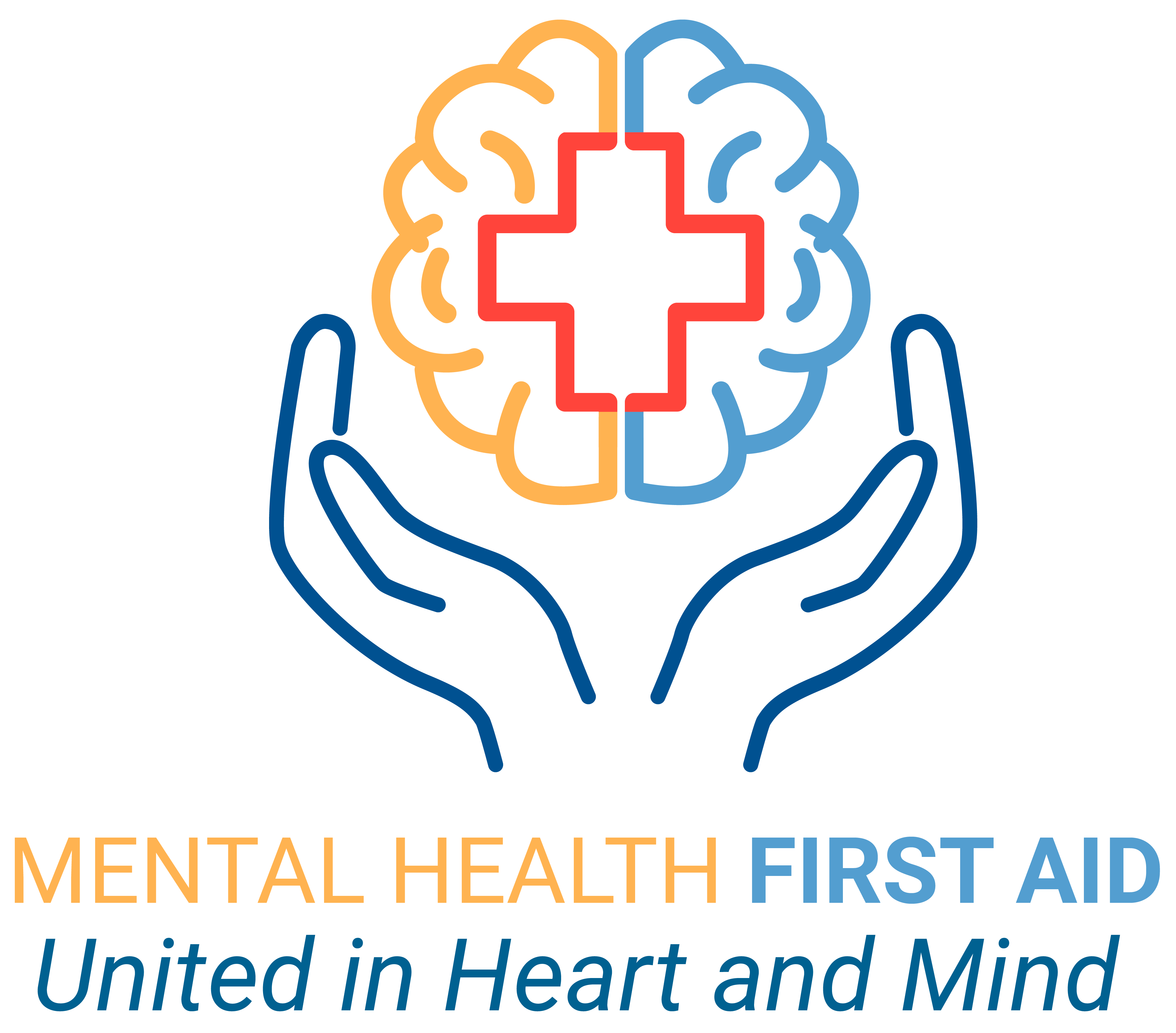 They were there to support a new initiative United in Heart and Mind which promotes and supports teaching Mental Health First Aid (MHFA) training in our community. "MHFA is the help offered to a person experiencing a mental health challenge or crisis," said Crystal Fuller, Senior Manager for Prevention Services, Region 6 Behavioral Healthcare. "It's just really connecting with that individual on the level of support that they need."
The Women United group was given a small sample of what's involved in the 7 – 8-hour MHFA training session to better help them understand what's involved in the process. "This is so incredible to be able to expand capacity. We've been doing it for almost a decade. Being able to reach out to as many pieces and parts of our community as possible, with this valuable investment, it's so important to be able to do that capacity building," said Fuller.
Research studies and strategic plans have identified mental health as a growing concern within our community. 1 in 3 people in the Omaha-Council Bluffs metro experience symptoms of chronic depression. "People are struggling, people did not come out of COVID that well. People have indicated that they are not doing ok," said Matthew Wallen, Senior Vice President, Community Impact and Analytics. "Anyone that has physical first aid training, anyone that has CPR training, add MHFA training to it. It's a powerful training and it can save a life."
Due to the stigma around asking for help, many people suffer silently without getting the help they need. That's especially true on college campuses according to experts. "The vast majority of young people, especially on a college campus, who have suicidal ideation, they've never connected with our counseling center," said Kathy Pettid, Associate Vice Chancellor, Dean of Students at University of Nebraska at Omaha. "The more people can become trained and comfortable talking about hard questions, embracing the awkward, it makes an enormous difference, and that warm handoff to a trained clinician. Mental health first aid does exactly that. It's a critical component to our community wellness."
The Molina Healthcare Charitable Foundation donated $25,000 to support UWM expansion of and support for MHFA training earlier this year. Now, Women United is taking the baton of this mission by prioritized mental health to address the increased demand for services and access challenges. "Women United and this program gives me great hope because it takes us all. It fills me with gratitude that we have interest in this. The more people that we can get trained, the better," said Pettid.
Learn More About Mental Health First Aid Training