Jewish community collects gift cards for TSA workers, Islamic Center donates pizzas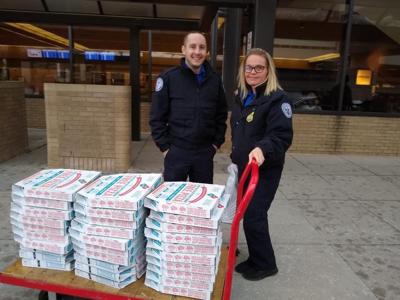 Residents of the Omaha metro area are offering a helping hand as federal employees continue to work without paychecks more than a month into the government shutdown.
Members of Omaha's Jewish community are collecting cash, checks and gift cards this week to give to Transportation Security Administration agents. Donations can be dropped off at Beth El Synagogue, 14506 California St., by 3:30 p.m. Friday, said Rabbi Steven Abraham. The effort is being coordinated by congregant Linda Saltzman. The synagogue will convert the cash and checks to gift cards, Abraham said. Any gift cards that are dropped off should be limited to amounts of $10 to $20 for ease of distribution to TSA workers.
And last Friday, the Islamic Center of Omaha ordered 30 Domino's pizzas for the TSA crew at Omaha's Eppley Airfield. One of the center's members works at the airport and asked them to help out.