Editorial: Midlanders' generosity, through Goodfellows charity, helps needy households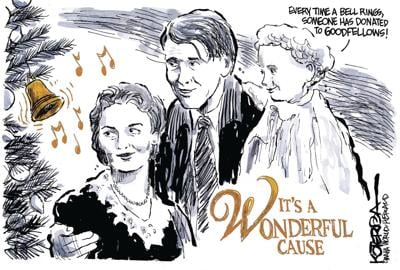 Many households in the Midlands are blessed this holiday season with a well-stocked refrigerator and pantry. But for some households in Nebraska and western Iowa, getting enough food can be a struggle.
There's encouraging news this holiday season, though, thanks to the generous spirit of donors to The World-Herald's Goodfellows charity.
One of the Goodfellows community programs is food assistance, and in the first week of December, Goodfellows mailed out 1,350 food vouchers to help low-income households. That's more than 4,200 adults and children aided by this community-minded effort.